Beaver Fever Friday – Derek Thompson – @BSUBeaversMBB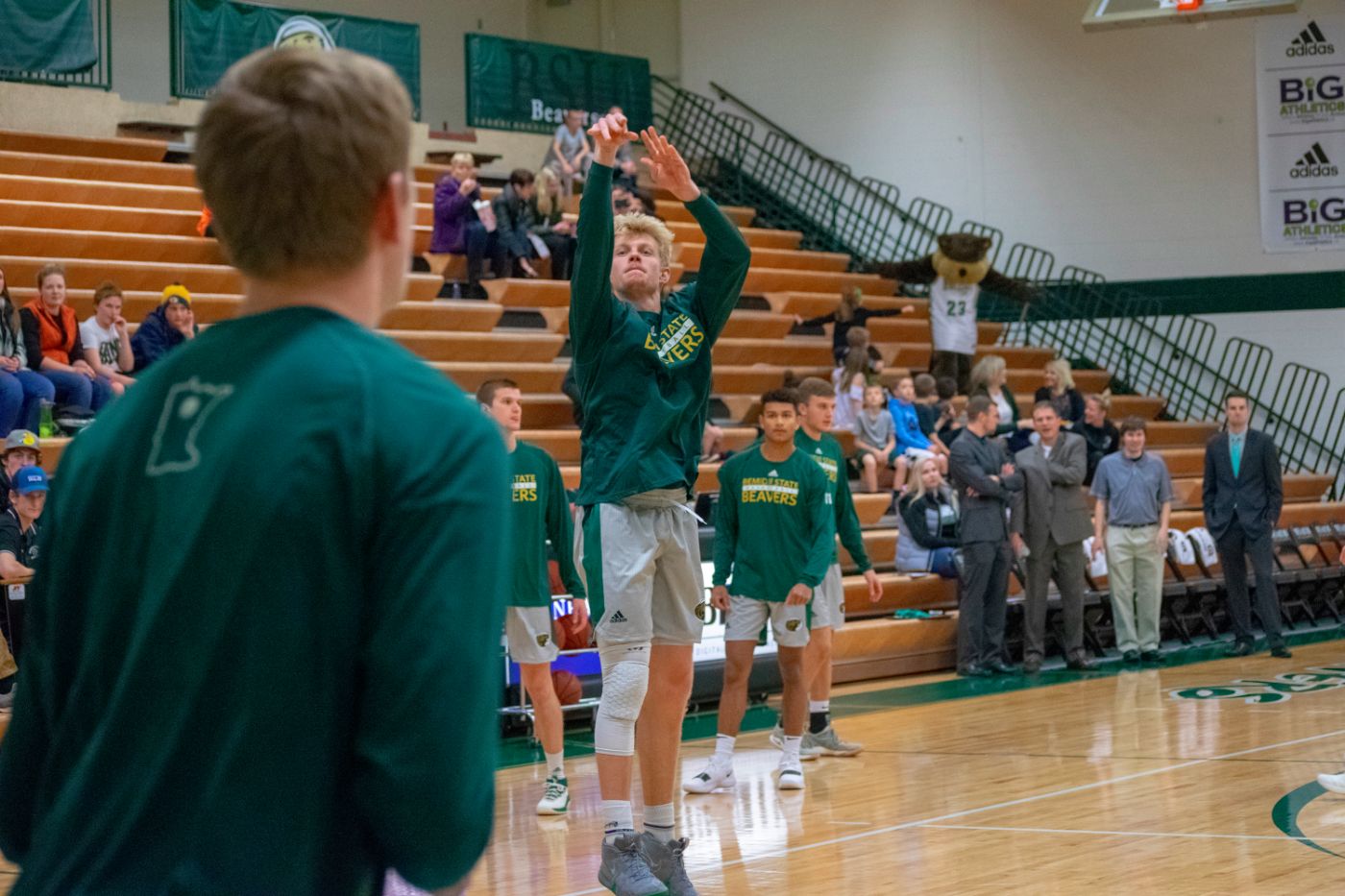 Hoffman ties school record for 3-pointers in BSU's 103-63 win over Oak Hills
Sophomore guard Jacob Hoffman tied the Bemidji State University men's basketball single-game record for 3-pointers in a game Monday night to help the squad to a season-opening 103-63 win over Oak Hills Christian College. Hoffman went 9-of-14 from long range while leading the team with 27 points on the night at BSU Gymnasium.
Hoffman put in six of his nine 3-pointers during the first half to put him on pace for the BSU single-game record. He totaled nine of BSU's first 12 points and 15 of its first 29 points to start the night. The transfer from Horsens, Denmark finished with 18 points in the first half to help the Beavers to a 44-33 lead at halftime.
Junior forward Logan Bader came to life in the second half, scoring all 18 of his points in the final period. After starting the first half shooting 0-for-2, Bader went 6-for-6 from the field and 3-of-3 from 3-point range in the second half. His perfect field goal percentage guided Bemidji State to a .579 field goal percentage as a team to finish the game.
The Wolfpack were able to cut into the Beavers' lead four minutes in to the second half, coming back to within five points, 50-45. Hoffman put in back-to-back 3-pointers for BSU as part of a 17-2 run to put the game away.
Hoffman tied Mark Hronski (9-for-18) for the program's single-game 3-point record with nine, which was set Feb. 3, 1996. Following Hoffman's game-high 27 points was Bader with 18.
Sophomore forwards Zach Baumgartner and Derek Thompson each recorded double-doubles in the season opener, leading the team with 12 boards each. The duo recorded four offensive rebounds each to aid BSU in scoring 20 second-chance points.
Bemidji State returns home for its final home, non-conference game Saturday, Nov. 17 against Northland College. The Beavers and LumberJacks tip-off at 4 p.m. from BSU Gymnasium.