Beaver Fever Friday – Brendan Harris – @BSUBeaversMHKY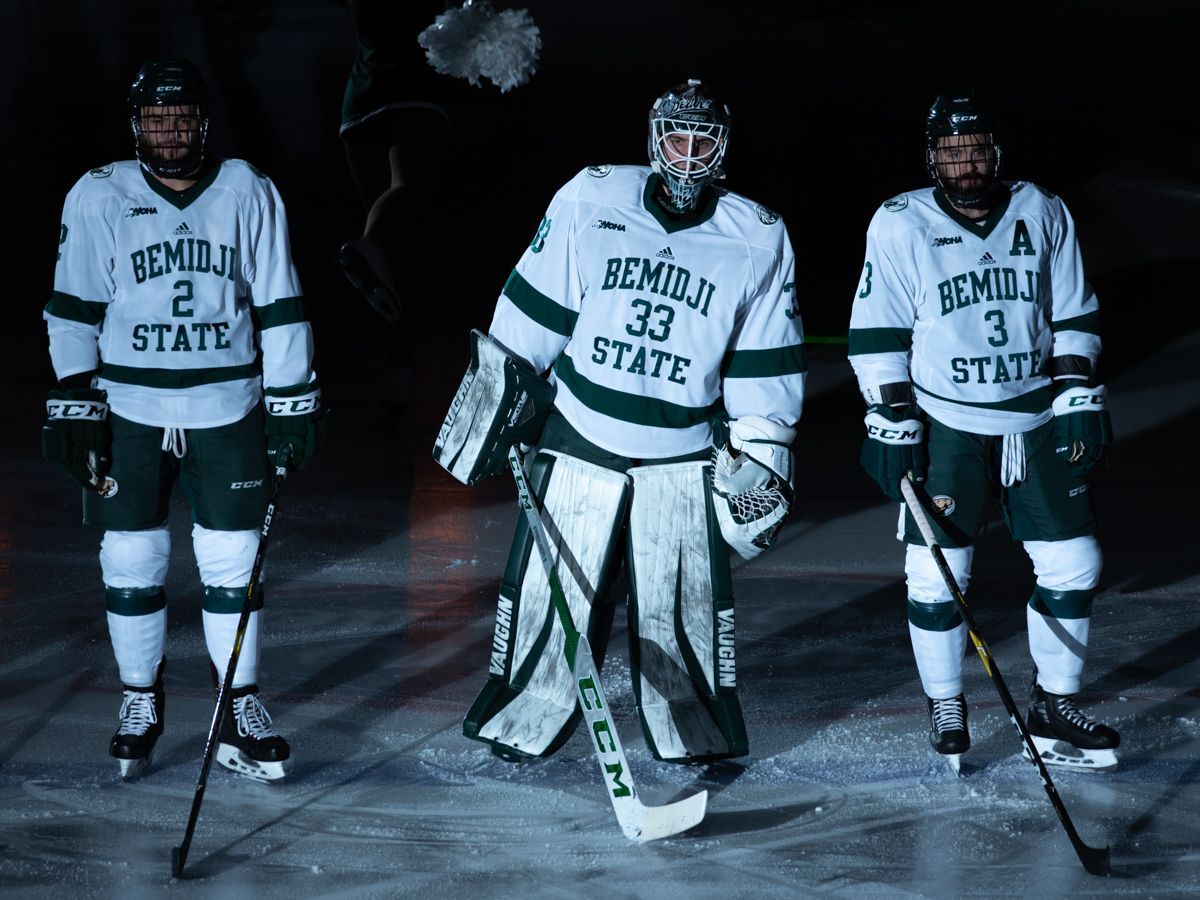 Beavers set for road clash with No. 2 St. Cloud State
The Bemidji State University Men's Hockey team will travel to St. Cloud, Minne. this weekend for an intrastate match up with No. 2 State Cloud State University. Opening face off is set for 7:07 p.m. Friday and 6:07 p.m. Saturday.
With all five of the state's NCAA Division I men's hockey program appearing in this week's USA Hockey/USAToday national poll in one way or another, Minnesota's hockey focus could be on the Beavers and Huskies and their non-conference series this weekend.
The series rekindles one of BSU's longest stranding rivalries. Since 1948, the Beavers and Huskies have met 96 times with BSU holding a slight, 46-45-5 advantage in the series.
Bemidji State notables:
Bemidji State split a non-conference series with Merrimack Nov. 9-10. The Beavers opened with an 8-3 victory before dropping a 1-0 decision. The Beavers moved to 5-2-1 overall and are now 2-1-1 in non-conference play.
Friday's victory was BSU's fourth straight and snapped a three-game losing skid to the Warriors dating back to Nov. 23, 2003.
Friday's eight-goal outburst marked the Beavers' largest single-game goal output since an 8-3 victory over Niagara University Dec. 4, 2009. That also means its was BSU's largest goal total since moving into the Sanford Center.
Aaron Miller scored a pair of goals Friday marking the second multi-goal game of the season for the sophomore and second in BSU's last four games. With six points through eight games, he shares the team's scoring lead with Brendan Harris (1g-5a).
Nick Cardelli logged his first collegiate goal Friday and added an assist to post the first multi-point game of his BSU career.