Beaver Fever Friday – Sydney Zerr – @BSUBeaveersWBB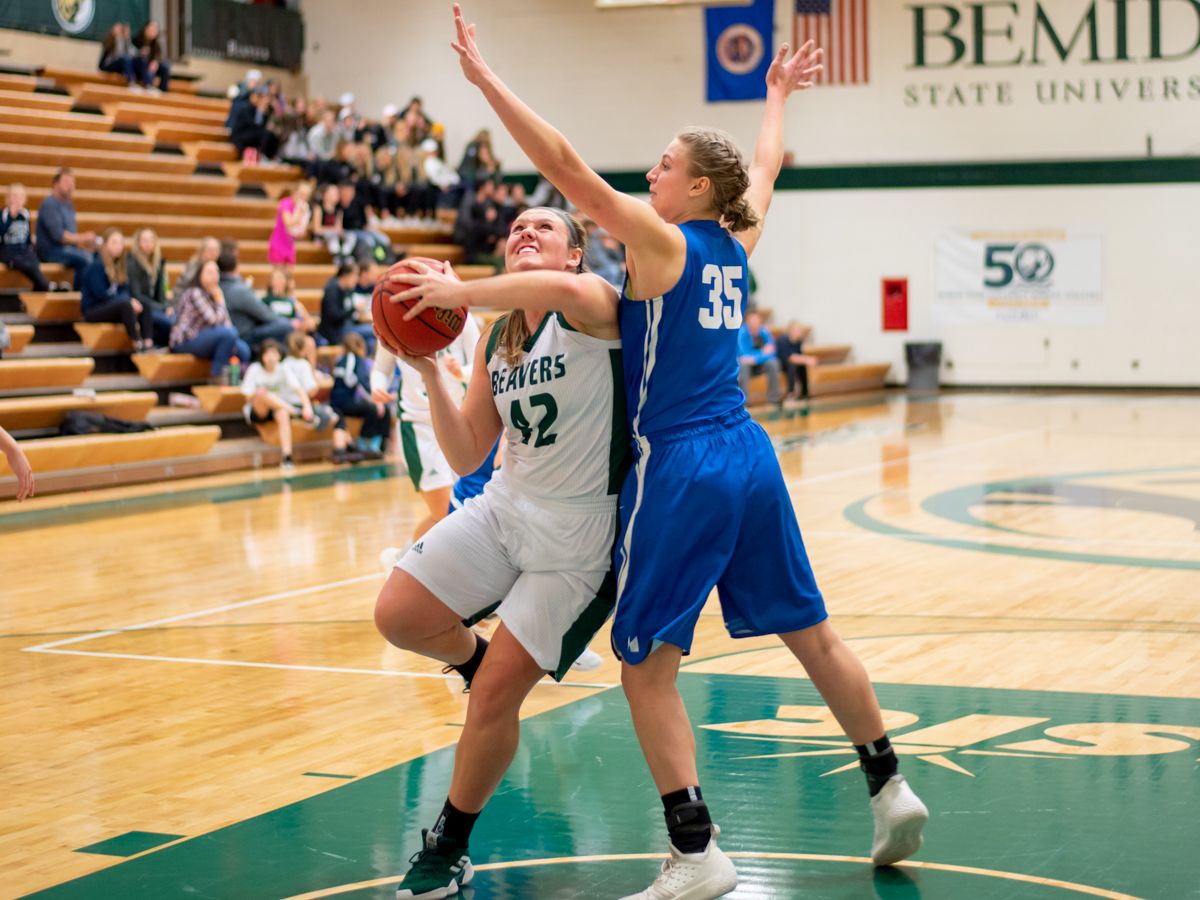 Vikings hand Beavers first loss of season Tuesday night, 67-61
Sophomore guard Maria Appicelli recorded her second 20-plus scoring night Tuesday in Bemidji State University's 67-61 loss to Valley City State University. The guard finished with a career-high 23 points to lead the Beavers, who suffer their first loss of the season to the Vikings.
Appicelli scored the Beavers' first points of the night nearly four minutes into play with free throws. Rappe also converted two free throws soon after but the squad was not able to put in a field goal until 1:08 remaining in the opening quarter. Sophomore forward Gabby Dubois scored on an offensive put-back before assisting on a 3-pointer by junior guard Erica Gartner to cut BSU's deficit in half, 18-9.
Appicelli scored five of BSU's first seven points in the second quarter before climbing back to a three-point deficit at halftime, 26-23. The Beavers defense held the Vikings without a point over the final 3:34 of the half while sophomore guard Brooklyn Bachmann hit a jumper in the final seconds before halftime.
Bemidji State took its first and only lead of the game, 34-33, early in the third quarter on Appicelli's second 3-pointer of the game. VCSU retook the lead on the next possession and kept BSU away from it for the remainder of the night. BSU stayed within one point until 2:56 left in the game before VCSU went on a 6-0 run for the final run of the game.
Appicelli shot 7-of-16 from the field and went 7-of-8 from the free throw line. Freshman forward Claire Wolhowe pulled down a team-high six rebounds, followed by Dubois with five and Bachmann with four. Sophomore center Taylor Bray was the second leading scorer for BSU with nine points on 4-of-6 shooting.
Bemidji State returns home for its final non-conference game of the season Monday, Nov. 26 versus University of Wisconsin-Superior. The Beavers and Yellowjackets meet for the first time since 1996 at 6 p.m. in BSU Gymnasium.