Beaver Fever Friday – @BSUBeaversMHKY – Zach Driscoll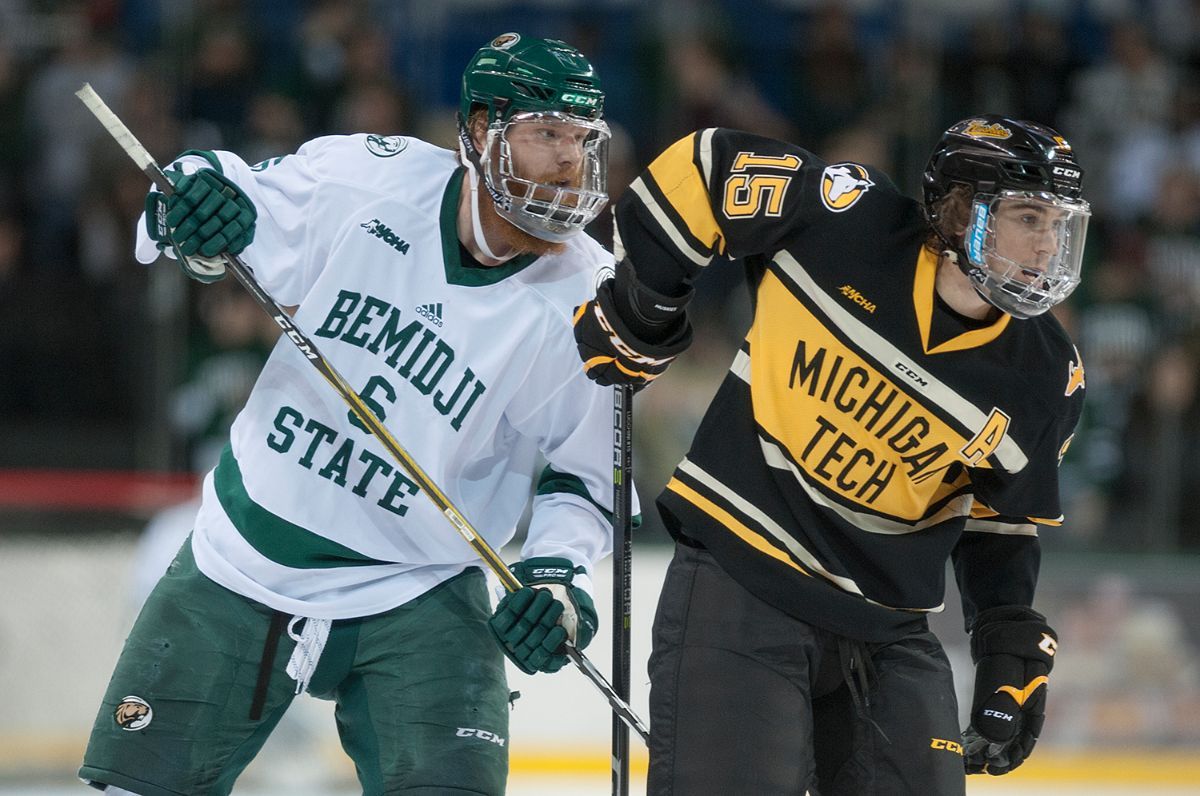 Beavers and Huskies to clash in Copper Country
The Bemidji State men's hockey team packs its bags for another road test this weekend as it travels to Houghton, Mich. for a two-game Western Collegiate Hockey Association series with Michigan Tech. The Beavers and the league's top team hit the ice to open the series at 6:07 p.m. Friday, while the series finale is set for 6:07 p.m. Saturday at MacInnes Student Ice Arena.
The Beavers and Huskies meet for the first time this season after BSU dropping three of four to the Huskies last season, which included 5-3 and 5-4 losses as MTU eliminated the Beavers from the WCHA Playoffs en route to a run through the playoffs to claim the Jeff Sauer WCHA Tournament Trophy and an appearance in the NCAA Tournament.
Bemidji State split a WCHA series with then-No. 3 Minnesota State Nov. 23-24 at Sanford Center. The Beavers dropped a 3-2 decision Friday before a 4-2 victory to close out the set. BSU moves to 6-5-1 overall and 4-2-0-0 in WCHA play this season.
Saturday's victory snapped a four-game losing skid for the Beavers. After opening the season 5-1-0, the Beavers lost four straight for the first time since a seven-game stretch from Nov. 7 to Nov. 28, 2014 (0-7-0).
The BSU penalty-kill unit finished the MSU series 4-for-7 and is 35-for-44 (.795) in 2018-19, which includes a 15-for-20 run in WCHA play (.750) to sit eighth in the WCHA.
The BSU unit also managed a short-handed goal Friday. Brad Johnson's first career shorty is the second for BSU this season and its second in BSU's last six games and 19 appearances. BSU managed just three short-handed goals in 38 games a year ago.
Zach Driscoll is 3-1-1 and carries a 1.81 GAA and a .926 save percentage following Saturday's win.