Beaver Fever Friday – ViVi Stewart – @BSUBeaversTFXC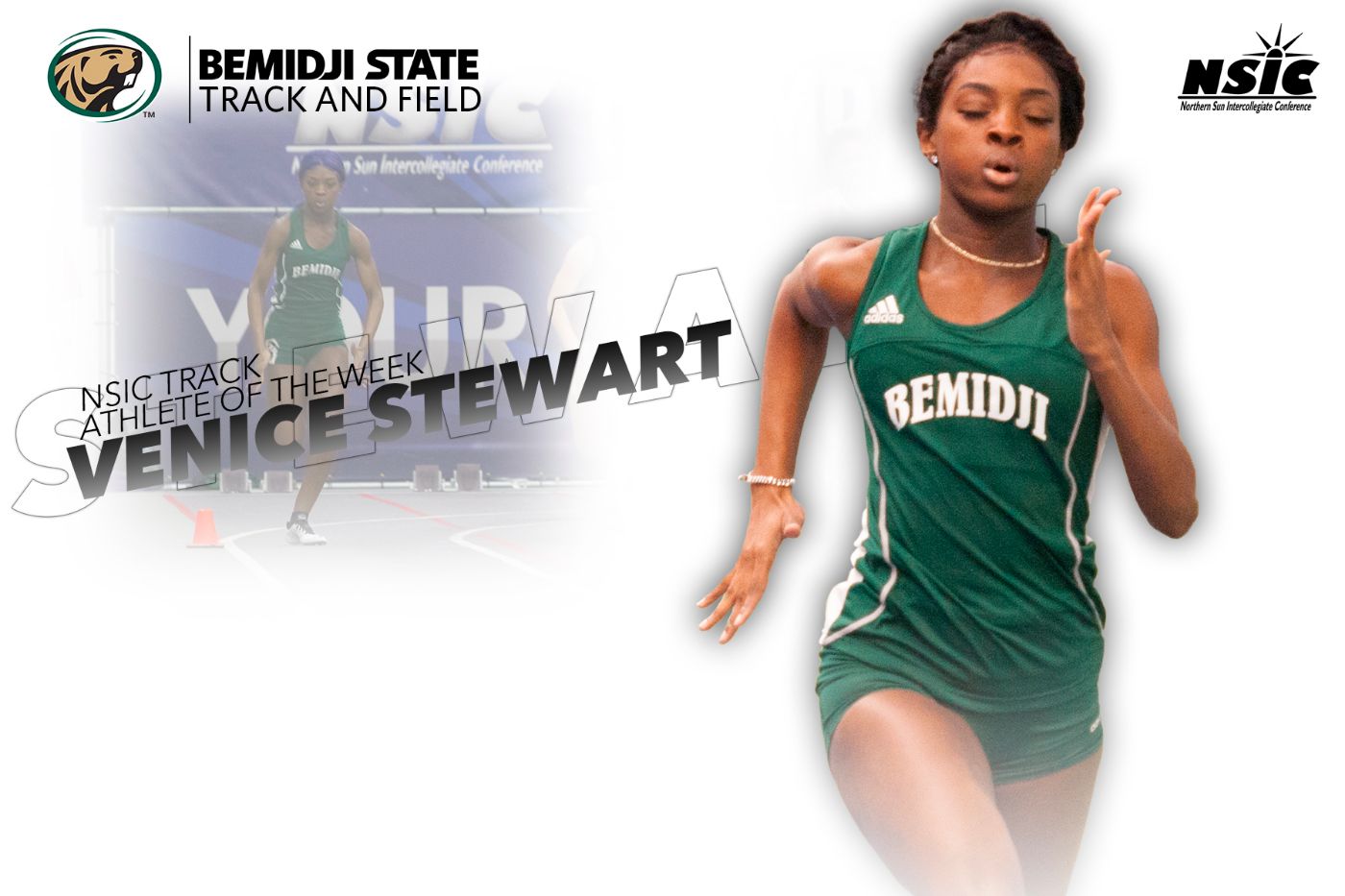 Bemidji State Track and Field to travel to Dakota Classic, The Opener
The Bemidji State University track and field program continues its busy start to the 2018-19 indoor season with trips scheduled for Friday, Dec. 7 at the Dakota Classic in Fargo, N.D., and Saturday, Dec. 8 at The Opener in Duluth, Minn.
Seven Beavers will participate in the Dakota Classic hosted by North Dakota State University, which begins at 1 p.m. Friday. Over 20 student-athletes will follow the next day at The Opener hosted by The College of St. Scholastica, which is set to start at 12 p.m.
Gena Baklund, Christa Benson, Libby Christenson, Regan Grube, Kelsey Hurley, Allyna Storms and Cassidy Ziegler will take part in the Dakota Classic, BSU's first trip to the event in over a decade. Benson and Christenson will start the meet with the pentathlon at 1:15 p.m. after both competing at the SDSU Holiday Open Friday, Nov. 30. Benson set a personal record in the pentathlon last week with a mark of 3,195, taking sixth in the event.
Bemidji State will compete as one of eight programs at The Opener, the 11th straight season taking part in the meet. The Beavers will participate in 13 events Saturday, including the 60-meter dash, 200m dash, 400m dash, 600m run, 800m run, one mile run, 60m hurdles, 4x400m relay, high jump, long jump, triple jump, shot put and weight throw. The weight throw and high jump will open the meet at 11 a.m.
In last week's SDSU Holiday Open, Venice Stewart claimed BSU's indoor program record for the 200m dash with a time of 24.78. She took second in the event while also finishing fifth in the 60m dash with a time of 7.72, 0.01 shy of her program record. Stewart earned the Northern Sun Intercollegiate Conference Track Athlete of the Week after her record-breaking performance.