Beaver Fever Friday – Libby Christenson – @BSUBeaversTFXC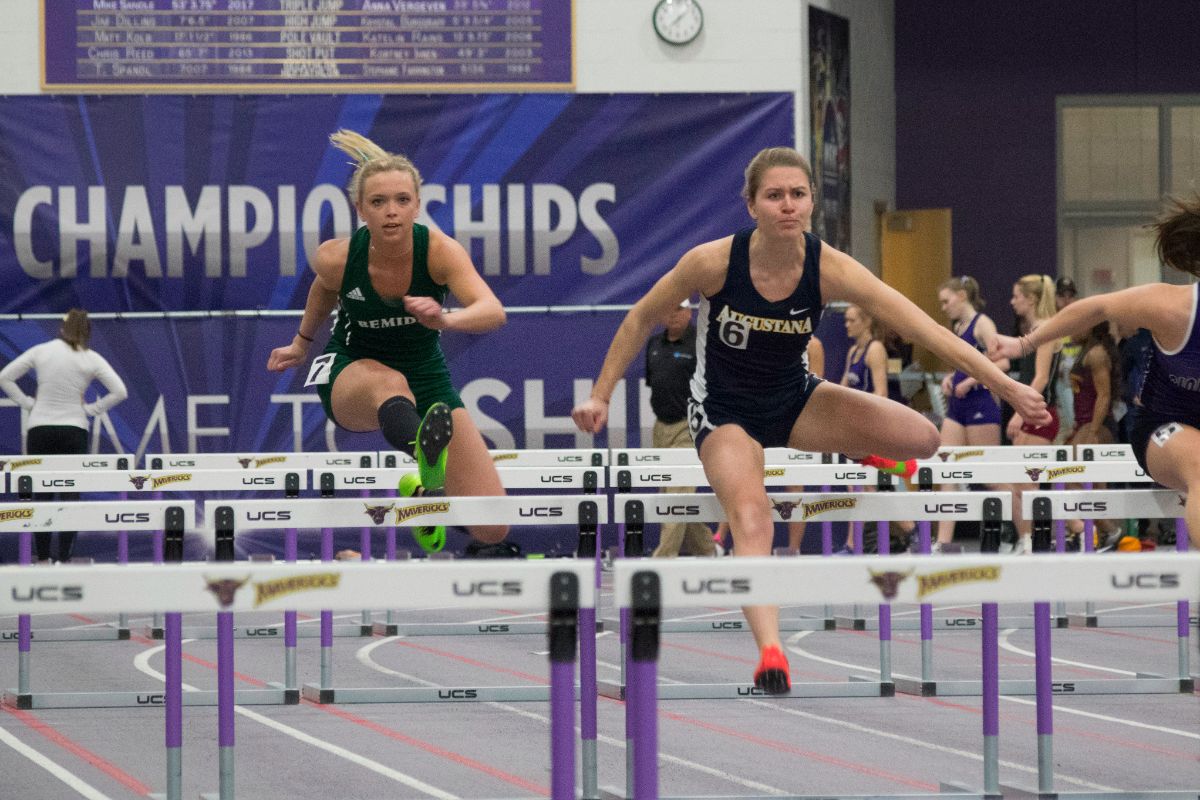 Beaver Track and Field 60m dash record broken as squad takes five wins, while Benson hits NCAA provisional mark as BSU takes fourth at Dakota Classic
The Bemidji State University women's track and field program hit another NCAA provisional qualifying mark Friday afternoon at the Dakota Classic in Fargo, N.D., as senior Christa Benson set a personal record in the pentathlon. Benson took third in the event while senior Kelsey Hurley won the 200-meter dash to help the Beavers to a fourth-place finish as a team.
Benson set personal record marks in the high jump (5-feet-02.25-inches), shot put (31-03.75) and the long jump (16-05.75) to earn her way to the national qualifying score. She joins sophomore Venice Stewart, who hit a national qualifying time of 24.78 to set the BSU indoor program record at the SDSU Holiday Open Friday, Nov. 30.
Hurley took her first event win of the season in the 200m dash with a time of 26.13. It is her first time competing in the 200m dash indoors with the Beavers.
Senior Regan Grube and freshman Libby Christenson also set personal record marks on the day, as Grube threw 44-02.50 in the weight throw and Christenson threw 30-03.50 in the shot put. Christenson's event was a part of the pentathlon, as she scored 2,612 to finish 15th overall.
Sophomore sprinter Venice Stewart broke her own Bemidji State University indoor track and field program record in the 60-meter dash Saturday afternoon at The Opener hosted by The College of St. Scholastica in Duluth, Minn. Stewart was one of five Beavers to take wins in their respective events.
Stewart, who previously broke the BSU indoor record in the 200m dash last week in the first meet of the season, qualified for the 60m dash finals heat with a time of 7.82. In the finals event, Stewart brought home the event win with a time of 7.69. Junior Jada Barker also qualified for the finals, finishing fourth with a time of 7.98.
BSU's throwers also shined on the day as the team took wins in its two events participated in. Junior Gena Baklund set a personal record mark of 48-feet-02.00-inches in the weight throw to claim the title while freshman Zoe Christensen threw for a mark of 43-08.00 to win the shot put.
Joining BSU's throwers and Stewart with event wins was the freshman duo of Ryne Prigge and Kylie Monson. Prigge took the 800m run with a time of 2:23.47 while Monson won the triple jump with a mark of 36-08.50.
Bemidji State will take a month-long break during the holiday season and return to action Saturday, Jan. 12 at the BSU Alumni Meet hosted at the Gillett Wellness Center in Bemidji, Minn.