Beaver Fever Friday – Missy Hunt – @BSUBeaversWHKY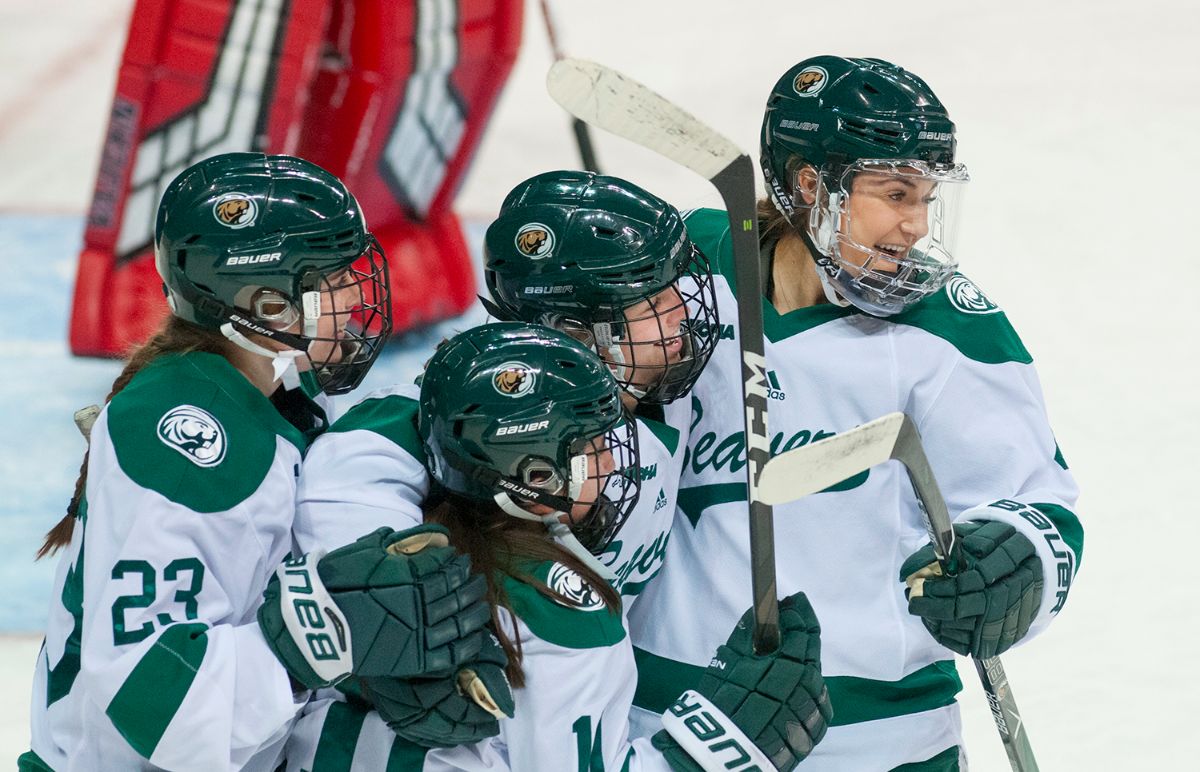 Beavers earn series split with Lakers after 3-1 win
The Bemidji State University women's hockey team ended the first half of its 2018-19 season by earning a 3-1 win and series split with Mercyhurst University Saturday afternoon. The Beavers (5-13-1, 4-7-1-0 WCHA) saw three different goal scorers in the game in Lindsey Featherstone, Emily Bergland and Paige Beebe while Kerigan Dowhy made 25-of-26 saves to earn the victory.
Featherstone and Bergland each posted a goal and assist in the game while Jacqueline Kaasa earned two assists to lead the Beavers while Tina Kampa and Abby Halluska each added an assist.
After playing most of the first period in a scoreless tie, Bemidji State sophomore Lindsey Featherstone scored the Beavers' first goal of the series with just 1:16 remaining in the opening period. Mercyhurst evened the score 13:52 into the second period but a pair of late goals from Emily Bergland and Paige Beebe just 1:51 apart put the Beavers up 3-1 heading into the final frame.
Bergland's tally in the second period is the 33rd of her career and is tied for the program's 10th most career goals with Kelly Hart. Her tally also proved to be the game-winning goal and the sixth of her career to tie her for seventh on BSU's career game-winning goals list.
Bemidji State relied on its defense to protect the two-goal lead in the final 20 minutes and were out-shot during the period 9-6. However, sophomore Kerigan Dowhy was excellent between the pipes and turned aside all nine shots by the Lakers to earn the Beavers' their fifth win of the season heading into the Holiday Break.
Dowhy stopped 25-of-26 shots by the Lakers to earn her third win of the season and improve to 3-7-0.
Bemidji State continued its penalty-kill streak and held the Lakers scoreless on their three attempts during the game and have now killed off 22 consecutive power plays for a season mark of 46-of-51 to rank sixth in the nation (.902).