Beaver Fever Friday – Trinity Myer – @BSUBeaversWBB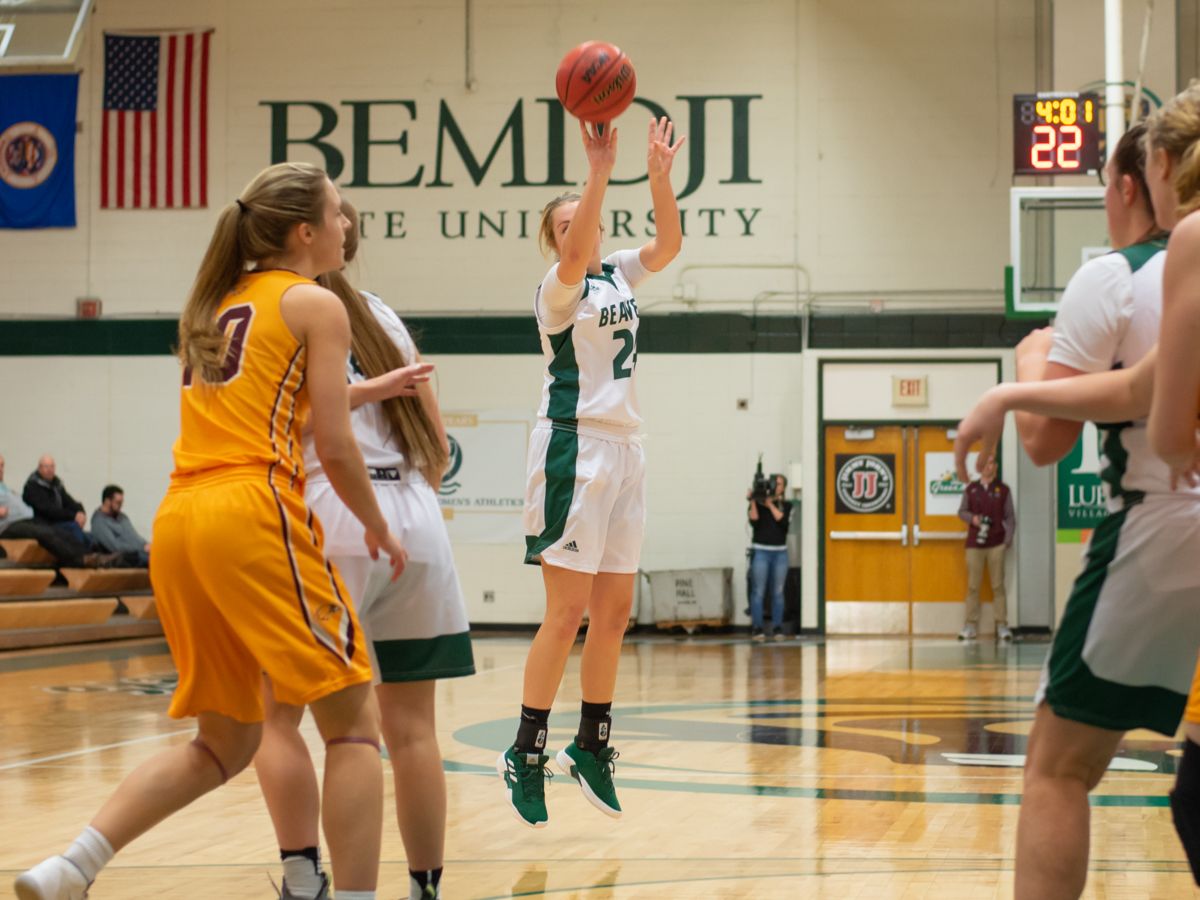 Beavers hit the road to take on Wildcats, Vikings before holiday break
The Bemidji State University women's basketball program travels for the first time in conference play to face Wayne State College Dec. 15 and Augustana University Dec. 16. The Beavers open the weekend at 2:30 p.m. Saturday in Wayne, Neb., followed by a 12:30 tip-off Sunday in Sioux Falls, S.D.
The Series vs. Wayne State
Wayne State leads the all-time series against Bemidji State, 32-14. WSC has won three straight games against BSU, with the Beavers' most recent win coming Dec. 12, 2015, 68-65, in Wayne, Neb. The Wildcats won the most recent meeting versus the Beavers, 77-52, Feb. 2, 2018 in Bemidji, Minn.
Sophomore center Taylor Bray led BSU with 10 points off the bench in last season's meeting versus Wayne State. She shot 4-of-8 from the field while adding three rebounds, one assist and one steal. Sophomore guard Maria Appicelli set a career-high six assists last season against Wayne State. The series began Feb. 6, 1993, a 92-91 win by Bemidji State.
The Series vs. Augustana
Augustana leads the all-time series against Bemidji State, 16-2. The Vikings have won seven straight games against the Beavers with BSU's most recent win coming Jan. 8, 2011, a 79-78 decision. Augie beat Bemidji State twice during the 2017-18 season, 87-50 Feb. 3, 2018 in the regular season and 94-57 Feb. 21, 2018 in the opening round of the NSIC Tournament.
Sophomore forward Gabby Dubois led BSU with 6.5 points per game against the Vikings last season, shooting 66.7 percent from the field. She pulled down a team-high nine rebounds in the first meeting of the season before scoring 10 points off the bench in the NSIC Tournament loss.
The series began in Dec. 10, 1983, a 77-72 win by Bemidji State in overtime.