Beaver Fever Friday – Ian Janco – @BSUBeaversMHKY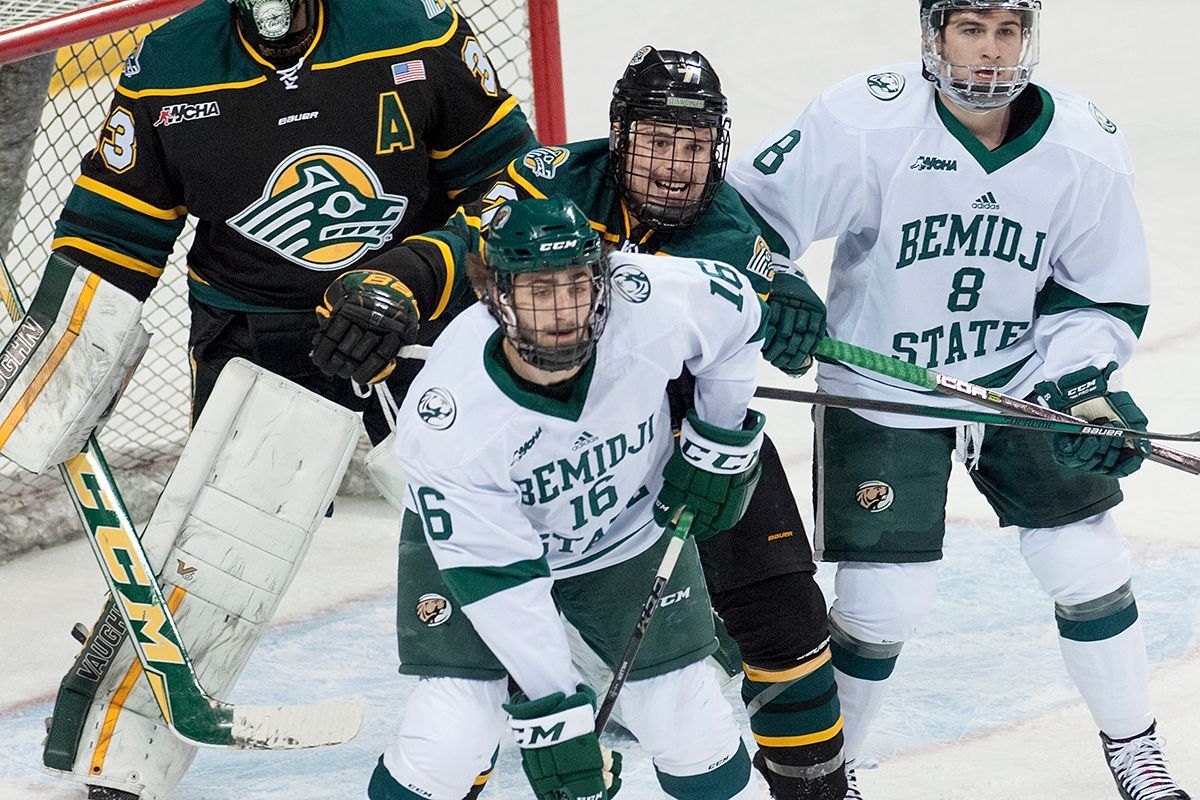 Beavers host the Seawolves to wrap first half of 2018-19
The Bemidji State University men's ice hockey team (7-7-2; 5-4-1-0 WCHA) is back at Sanford Center this weekend when it hosts the University of Alaska-Anchorage (1-12-1; 0-9-1-0 WCHA) in a two-game Western Collegiate Hockey Association series to wrap up a four-game homestand.
The Beavers, who are 2-6-1 in their last nine contests after opening the season 5-1-1, aim to get back on track this weekend. Despite dropping a game to the Seawolves at Sanford Center in 2016-17, the Beavers' are 14-1-4 versus UAA since Nov. 12, 2010.
BSU opens the series on the heels of a split with the University of Alabama-Huntsville at Sanford Center, Dec. 7-8. Reigning WCHA Co-Offensive player of the Week, Charlie Combs, has solidified himself as the Beavers' top scoring threat as of late. Combs has nine points (6g-3a) in the five games since Nov. 24. He opens the series with a team-best 13 points (8g-5a) and eight goals. Senior defender Justin Baudry has been equally as important to the BSU attack. He leads the Beavers matching a career-high 10 assists, which include six helpers in BSU's last five games.
Defensively, BSU goaltenders Zach Driscoll and Henry Johnson have shared the goaltending duties. Johnson enters the weekend with a team-best 4-3-1 record, 1.76 goals against average and .926 save percentage after a shutout in his last appearance.
Alaska-Anchorage arrives at Sanford Center after being swept by Minnesota State a week ago. The Seawolves are 1-12-1 overall and enter the weekend seeking their first win in league play. Seniors Nicolas Erb-Ekholm (4g-2a) and Nils Rygaard (3g-2a) lead UAA in scoring with Tomi Hiekkavirta accounting for the Seawolves lone game-winning goal.
Kris Carlson and Brody Claeys have shared goaltending duties this season. Claeys, a sophomore, leads the team with a 1-3-1 record, a .914 save percentage and a 2.53 goals against average.