Beaver Men's Hockey Gameday – Game 18 – December 15, 2018 – vs Alaska Anchorage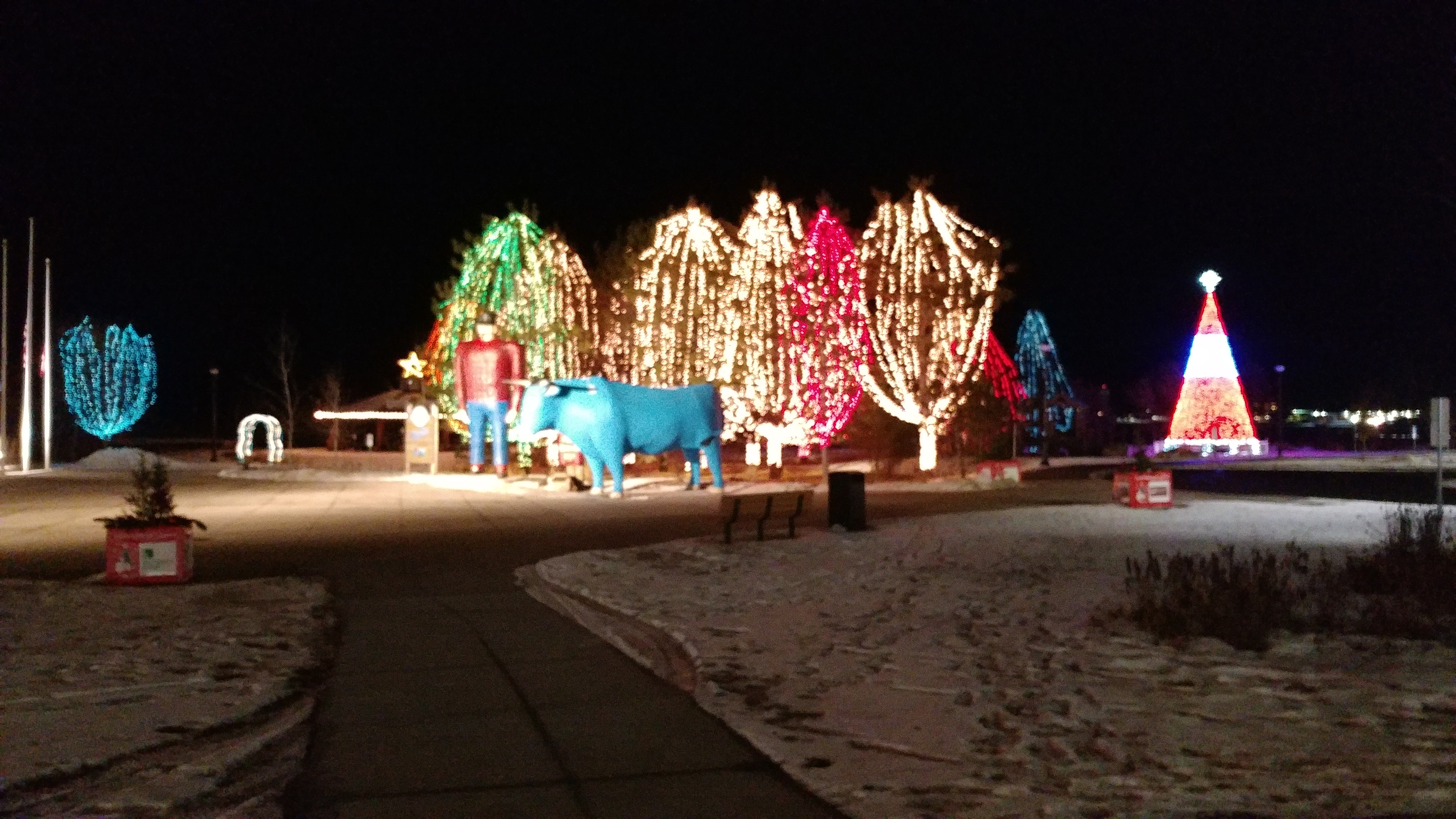 The Beaver Mens Hockey team will hit the halfway mark of the regular season today as they host the UAA Seawolves at the Sanford Center. Our pregame coverage begins at 4:30pm CDT, with the faceoff set for 6:07pm tonight on Mix 103.7 and online at beaverradionetwork.com.
BSU swept Anchorage in early November, winning 2-0 and 3-1.
Friday night, Aaron Miller scored twice, while Adam Brady, Dillon Eichstadt and Justin Baudry also scored.
Pregame Open Pregame Open
Tom Serratore Pregame Coaches Pregame
Justin Baudry Pregame Pregame
Bucky's Legends #1 Bucky
Bucky's Legends #2 Bucky
Bemidji State Lines
Adam Brady – Owen Sillinger – Charlie Combs
Ethan Somoza – Ross Armour – Aaron Miller
Jay Dickman – Tyler Kirkup – Nick Cardelli
Alex Ierullo – Connor Brown-Maloski – Alex Adams
Extra Skater – Tyler Vold
Tommy Muck – Dan Billett
Justin Baudry – Dillon Eichstadt
Tyler Jubenvill – Brad Johnson
Henry Johnson
Zach Driscoll
Jack Burgart
Opponent Lines
Jeremiah Luedtke – Nils Rygaard – Trey deGraaf
Aaron McPheters – Nicolas Erb-Ekholm – Zac Masson
Nathan Renouf – Corey Renwick – Malcolm Hayes
Drake Glover – Jonah Renouf – Jordan Xavier
Nolan Nicholas – Drayson Pears
David Trinkberger – Eric Sinclair
Tomi Hiekkavirta – Carmine Buono
Brody Claeys
Kristian Stead
Beaver Radio Network Ottertail Power Three Stars
1 – Jeremiah Luedtke
2 – Trey DeGraaf
3 – Charlie Combs
Tom Serratore Postgame Tom Serratore Postgame
Listen To / Download Whole Game

Boxscore provided by http://collegehockeystats.net
College Hockey Box Score (Final)
Alaska Anchorage at Bemidji State
Saturday, December 15, 2018

| | | | | |
| --- | --- | --- | --- | --- |
| Referees: | Mike Forys | | Game Start: | 5:07 |
| | Matthew Miller | | Game End: | 7:27 |
| Linesmen: | Matt Ulwelling | | Game Length: | 2:20 |
| | Andrew Dokken | | Attendance: | 2852 |
| | | | | | |
| --- | --- | --- | --- | --- | --- |
| Scoring | 1st | 2nd | 3rd | OT | Final |
| Alaska Anchorage | 0 | 1 | 0 | 1 | 2 |
| Bemidji State | 1 | 0 | 0 | 0 | 1 |

| | | | | | |
| --- | --- | --- | --- | --- | --- |
| Shots on Goal | 1st | 2nd | 3rd | OT | SOG |
| Alaska Anchorage | 9 | 6 | 7 | 1 | 23 |
| Bemidji State | 8 | 11 | 8 | 2 | 29 |

| | | | | |
| --- | --- | --- | --- | --- |
| | PP | PP % | PIM | SHGF |
| Alaska Anchorage | 0/3 | .000 | 4/8 | 0 |
| Bemidji State | 0/4 | .000 | 3/6 | 0 |
| | | | | | | | | | |
| --- | --- | --- | --- | --- | --- | --- | --- | --- | --- |
| # | Prd | Time | Team | Score | Type | Scored By | Assists | Offense On Ice | Defense On Ice |
| | 1st | 18:37 | BMJ | 1-0 | EV | Charlie Combs (9) | Owen Sillinger/5, Adam Brady/5 | 11,12,19,20,29,G35 | 19,16,26,7,8,G1 |
| | 2nd | 3:33 | AKA | 1-1 | EV | David Trinkberger (1) | – | 21,29,27,12,23,G1 | 6,27,3,26,2,G35 |
| | OT | 3:21 | AKA | 2-1 | EV GW | Jeremiah Luedtke (3) | Trey deGraaf/2 | 27,12,29,18,22,G1 | 11,19,12,3,2,G35 |
##
Alaska Anchorage
G
A
P
PIM
SOG
+/-
2
Nathan Renouf
0
0
0
0/0
0
E
3
Andrew Lane
0
0
0
0/0
1
E
4
Jonah Renouf
0
0
0
0/0
0
E
5
Drake Glover
0
0
0
0/0
2
E
7
Nolan Nicholas
0
0
0
0/0
0
-1
8
Drayson Pears
0
0
0
0/0
1
-1
12
Nils Rygaard
0
0
0
0/0
1
+2
16
Nicolas Erb-Ekholm
0
0
0
0/0
2
-1
17
Jordan Xavier
0
0
0
0/0
3
E
18
Tomi Hiekkavirta
0
0
0
2/4
1
+1
19
Zac Masson
0
0
0
0/0
0
-1
20
Corey Renwick
0
0
0
0/0
0
E
21
David Trinkberger
1
0
1
0/0
1
+1
22
Carmine Buono
0
0
0
1/2
2
+1
23
Eric Sinclair
0
0
0
0/0
1
+1
24
Malcolm Hayes
0
0
0
0/0
2
E
26
Aaron McPheters
0
0
0
0/0
0
-1
27
Jeremiah Luedtke
1
0
1
0/0
1
+2
29
Trey deGraaf
0
1
1
0/0
5
+2
1
G Brody Claeys
0
0
0
0/0
0
+1
39
G Kristian Stead
Did Not Play
Bench
1/2
Alaska Anchorage Totals
2
1
3
4/8
23
+1

##
Bemidji State
G
A
P
PIM
SOG
+/-
2
Dan Billett
0
0
0
0/0
1
-2
3
Tommy Muck
0
0
0
0/0
3
-2
6
Jay Dickman
0
0
0
1/2
1
-1
9
Ethan Somoza
0
0
0
0/0
0
E
11
Charlie Combs
1
0
1
0/0
1
E
12
Owen Sillinger
0
1
1
0/0
3
E
14
Alex Ierullo
0
0
0
0/0
1
E
15
Tyler Jubenvill
0
0
0
0/0
0
E
16
Aaron Miller
0
0
0
0/0
4
E
17
Ross Armour
0
0
0
1/2
1
E
18
Brad Johnson
0
0
0
0/0
0
E
19
Adam Brady
0
1
1
0/0
2
E
20
Dillon Eichstadt
0
0
0
0/0
3
+1
22
Tyler Vold
0
0
0
0/0
0
E
25
Alex Adams
0
0
0
0/0
1
E
26
Nick Cardelli
0
0
0
0/0
1
-1
27
Tyler Kirkup
0
0
0
0/0
0
-1
28
Connor Brown-Maloski
0
0
0
0/0
2
E
29
Justin Baudry
0
0
0
1/2
5
+1
30
G Jack Burgart
Did Not Play
33
G Zach Driscoll
Did Not Play
35
G Henry Johnson
0
0
0
0/0
0
-1
Bemidji State Totals
1
2
3
3/6
29
-1

##
Goaltending
MIN
GA
1
2
3
OT
Saves
1
Brody Claeys (W, 2-3-1)
63:15
1
7
11
8
2
28
Empty Net
0:06
0

| | | | | | | | | |
| --- | --- | --- | --- | --- | --- | --- | --- | --- |
| ## | Goaltending | MIN | GA | 1 | 2 | 3 | OT | Saves |
| 35 | Henry Johnson (L, 5-4-1) | 63:21 | 2 | 9 | 5 | 7 | 0 | 21 |
| | | | | | |
| --- | --- | --- | --- | --- | --- |
| Prd | Player | Team | Min | Infraction | Time |
| 1st | Ross Armour | BMJ | 2 | Tripping | 4:12 |
| 1st | Bench | AKA | 2 | Too Many Players | 10:05 |
| 1st | Carmine Buono | AKA | 2 | Slashing | 15:00 |
| 3rd | Justin Baudry | BMJ | 2 | Hooking | 2:45 |

| | | | | | |
| --- | --- | --- | --- | --- | --- |
| Prd | Player | Team | Min | Infraction | Time |
| 3rd | Jay Dickman | BMJ | 2 | Delay of Game | 7:01 |
| 3rd | Tomi Hiekkavirta | AKA | 2 | Interference | 10:55 |
| 3rd | Tomi Hiekkavirta | AKA | 2 | Delay of Game | 13:48 |
New Records: Alaska Anchorage 2-13-1, Bemidji State 8-8-2

Three Stars: 1. Jeremiah Luedtke (Alaska Anchorage)
2. Charlie Combs (Bemidji State)
3. David Trinkberger (Alaska Anchorage)