Day #2 Colorado Springs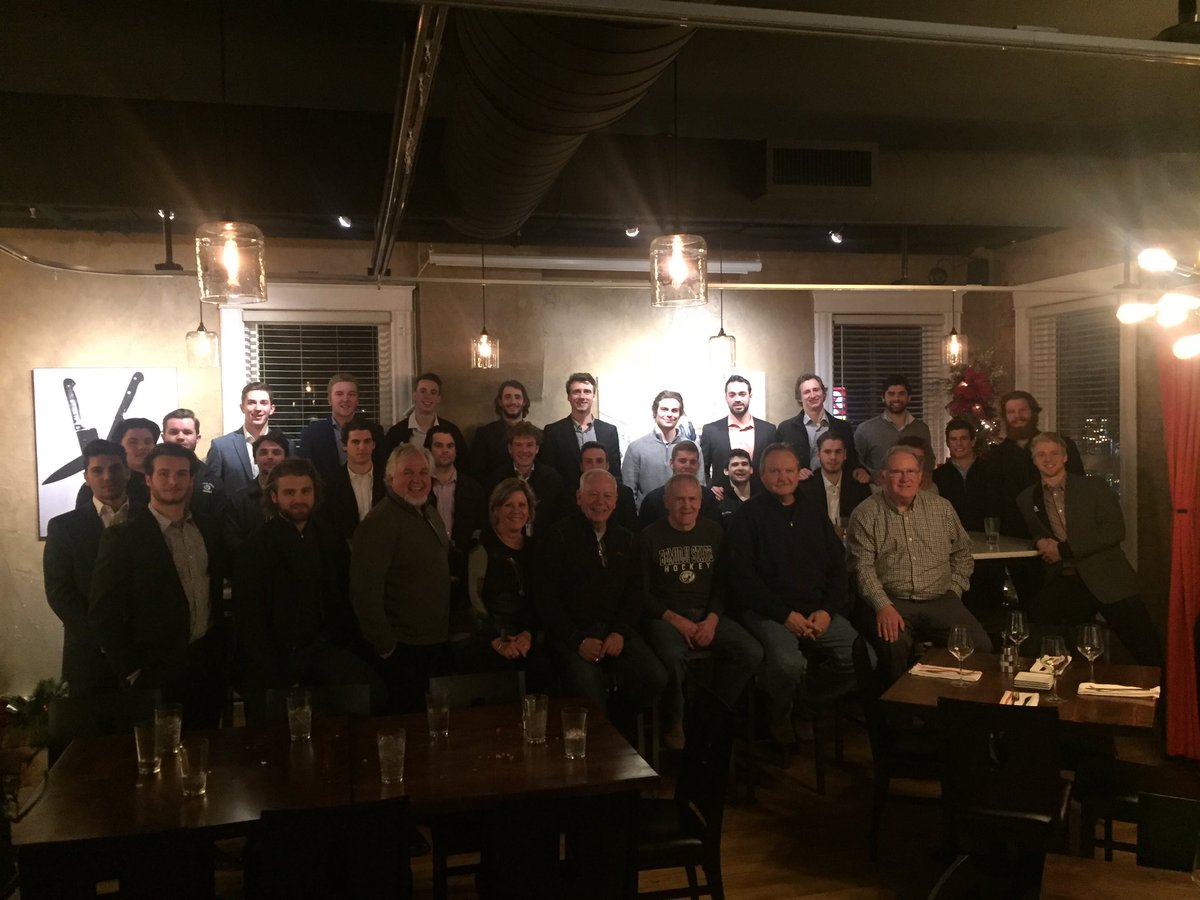 So, what does a radio announcer do all day in Colorado Springs when there aren't any games? Let's just say it's a glamorous day.
I woke up around 8am…but didn't really want, or need, to be up that early. But, the sun was up and the mountains looked great. I shot this quick video from my hotel window. Not a bad view!
I went to my suitcase…and couldn't find any socks! The trip to Michigan Tech I forgot ties. Ties I can do without. Socks, I kinda need! I had several pairs of black dress socks, but no everyday socks. Thanks to Uber, I now have some socks. My two Uber drivers couldn't believe how much snow we got back home. They also couldn't believe that I forgot to pack any socks.
After I got back to the hotel I got to work on some prep for the series against Air Force. I finished editing some audio, recorded some new audio, and recorded the Three Things that's been posted to Facebook.
About 6pm I got ready to head to dinner. The team always has a meal the night prior to the first game. We ate at Paravicini's Italian Bistro in Colorado City. Word is, Colorado City (now a suburb of Colorado Springs) is the oldest city in Colorado.
We went to dinner with several former players: Bruce Falk, Bob Nyberg, Denny Schueller, and Jim McElmury joined us, as did Rob and DeeAnn Zavoral. They won a trip with the Beavers during the annual Galen Nagle Golf Tournament Auction.
It was a fun night!
Now, back to the hotel to finish up memorizing the Air Force roster and get some sleep prior to gametime tomorrow!
The team will practice tomorrow morning. All the players I heard from today said the second practice at altitude was much better than last night's practice.
A reminder that our pregame coverage starts at 7:30pm (central time) and 5:30pm on Sunday. Go ahead, watch the Vikings…listen to the Beavers!