The Bemidji State Beaver Men's Hockey Team continues CCHA play traveling to Minnesota State. Our pregame coverage today begins at 6:30pm CST, with the faceoff set for 7:07pm on 92.1 The River in Bemidji, 107.9 in Grand Rapids, 94.3 in Thief River Falls, on 94.5 in Baudette plus online at beaverradionetwork.com.
Pregame Open Pregame Open
Tom Serratore Pregame Tom Serratore Pregame
Eric Martin Pregame Player Pregame
Bemidji State Lines
Lleyton Roed – Eric Martin – Kasper Magnussen
Liam Engstrom – Jere Vaisanen – Adam Flammang
Carter Jones – Jackson Jutting – Alexander Lundman
Kirklan Irey – Jake McLean – Austin Jouppi
Extra Skater – Logan Acheson
Kyle Looft – Will Magnuson
Vince Corcoran – Eric Pohlkamp
Tony Follmer – Mitch Wolfe
Gavin Enright
Raythan Robbins
Opponent Lines
Lucas Sowder – Sam Morton – Brian Carrabes
Luc Wilson – Adam Eisele – Josh Groll
Will Hillman – Jordan Steinmetz – Kaden Bohlsen
Brenden Olson – Kade Nielsen – Tyler Haskins
Mason Wheeler – Campbell Cichosz
Jordan Power – Evan Murr
Brandon Koch – Steven Bellini
Alex Tracy
Keenan Rancier
Andrew Miller
Beaver Radio Network Three Stars
1 – Evan Murr
2 – Josh Groll
3 – Alex Tracy
Tom Serratore Postgame Tom Serratore Postgame
Listen To / Download Whole Game
Box Score Courtesy of College Hockey Inc.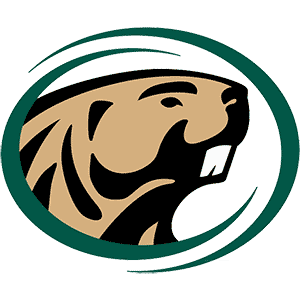 Bemidji State
1
4-7-0
Minnesota State
5
5-3-1
Friday, November 17, 2023

CCHA Game
at Mayo Clinic Event Center, Mankato, Minn.

Referees: Rick Nelson, Tony Czech
Asst. Referees: Eric Standke, Johnathan Morrison
Attendance: 4,941
Scoring
1st Period
HighlightMnSU
Sam Morton (8)
Josh Groll, Jordan Steinmetz
9:21
2nd Period
HighlightMnSU
Josh Groll (1)
Steven Bellini, Adam Eisele
1:52
3rd Period
HighlightBSU
Eric Pohlkamp (3)
5:28
HighlightMnSU
Kaden Bohlsen (3)
Jordan Steinmetz
7:02
HighlightMnSU
Brenden Olson (3)
Tyler Haskins, Evan Murr
9:53
HighlightMnSU
PP, EN
Evan Murr (2)
17:37
| | | | | |
| --- | --- | --- | --- | --- |
| Shots | 1 | 2 | 3 | T |
| BSU | 8 | 15 | 9 | 32 |
| MnSU | 3 | 5 | 7 | 15 |
| | | | |
| --- | --- | --- | --- |
| Team | Pen‑PIM | PPG‑PPO | FOW‑L |
| BSU | 2‑4 | 0‑4 | 28‑28 |
| MnSU | 4‑8 | 1‑2 | 28‑28 |
| | | | | |
| --- | --- | --- | --- | --- |
| Goals | 1 | 2 | 3 | T |
| BSU | 0 | 0 | 1 | 1 |
| MnSU | 1 | 1 | 3 | 5 |
| | | | | | | | |
| --- | --- | --- | --- | --- | --- | --- | --- |
| Minnesota State | G | A | Pt. | +/- | Sh | PIM | FOW‑L |
| Jakob Stender | 0 | 0 | 0 | 0 | 0 | 0 | |
| Kade Nielsen | 0 | 0 | 0 | 0 | 0 | 0 | 5‑4 |
| Evan Murr | 1 | 1 | 2 | 2 | 2 | 0 | |
| Luc Wilson | 0 | 0 | 0 | 0 | 1 | 0 | |
| Mason Wheeler | 0 | 0 | 0 | -1 | 0 | 2 | |
| Alex Tracy | 0 | 0 | 0 | 0 | 0 | 0 | |
| Adam Eisele | 0 | 1 | 1 | 1 | 3 | 2 | 4‑6 |
| Campbell Cichosz | 0 | 0 | 0 | -1 | 0 | 0 | |
| Tyler Haskins | 0 | 1 | 1 | 1 | 0 | 0 | |
| Brian Carrabes | 0 | 0 | 0 | 0 | 1 | 0 | |
| Brenden Olson | 1 | 0 | 1 | 1 | 1 | 0 | |
| Steven Bellini | 0 | 1 | 1 | 2 | 1 | 0 | |
| Will Hillman | 0 | 0 | 0 | 1 | 0 | 0 | |
| Brandon Koch | 0 | 0 | 0 | 2 | 0 | 2 | |
| Jordan Steinmetz | 0 | 2 | 2 | 2 | 1 | 0 | 7‑7 |
| Kaden Bohlsen | 1 | 0 | 1 | 1 | 1 | 0 | 1‑2 |
| Sam Morton | 1 | 0 | 1 | 1 | 1 | 0 | 10‑9 |
| Lucas Sowder | 0 | 0 | 0 | 0 | 0 | 0 | |
| Josh Groll | 1 | 1 | 2 | 1 | 2 | 0 | 1‑0 |
| Jordan Power | 0 | 0 | 0 | 2 | 1 | 2 | |
| | | | | | | | |
| --- | --- | --- | --- | --- | --- | --- | --- |
| Bemidji State | G | A | Pt. | +/- | Sh | PIM | FOW‑L |
| Kasper Magnussen | 0 | 0 | 0 | -3 | 0 | 0 | |
| Jake McLean | 0 | 0 | 0 | 1 | 1 | 0 | 8‑3 |
| Eric Pohlkamp | 1 | 0 | 1 | 0 | 7 | 0 | |
| Liam Engstrom | 0 | 0 | 0 | 0 | 1 | 2 | |
| Lleyton Roed | 0 | 0 | 0 | -3 | 1 | 0 | |
| Vince Corcoran | 0 | 0 | 0 | -1 | 1 | 0 | |
| Kirklan Irey | 0 | 0 | 0 | 0 | 3 | 0 | |
| Logan Acheson | 0 | 0 | 0 | -1 | 0 | 0 | |
| Adam Flammang | 0 | 0 | 0 | 0 | 3 | 0 | |
| Mitch Wolfe | 0 | 0 | 0 | -1 | 1 | 0 | |
| Jere Vaisanen | 0 | 0 | 0 | 0 | 0 | 0 | 4‑5 |
| Alexander Lundman | 0 | 0 | 0 | -1 | 2 | 0 | |
| Will Magnuson | 0 | 0 | 0 | -1 | 0 | 0 | |
| Tony Follmer | 0 | 0 | 0 | -1 | 0 | 0 | |
| Jackson Jutting | 0 | 0 | 0 | -1 | 2 | 0 | 11‑7 |
| Eric Martin | 0 | 0 | 0 | -3 | 3 | 0 | 5‑13 |
| Austin Jouppi | 0 | 0 | 0 | 1 | 2 | 0 | |
| Gavin Enright | 0 | 0 | 0 | 0 | 0 | 0 | |
| Carter Jones | 0 | 0 | 0 | 0 | 1 | 0 | |
| Kyle Looft | 0 | 0 | 0 | -1 | 4 | 2 | |
Penalties
1st Period
MnSU
Jordan Power
2
Interference
14:23
MnSU
Adam Eisele
2
Tripping
17:33
2nd Period
BSU
Liam Engstrom
2
Interference
6:16
MnSU
Brandon Koch
2
Hooking
15:53
3rd Period
MnSU
Mason Wheeler
2
Roughing
15:25
BSU
Kyle Looft
2
Tripping
16:41
Goalies
Bemidji State
SV
GA
Minutes
EMPTY NET
0
1
2:11
Gavin Enright
10
4
57:49
Minnesota State
SV
GA
Minutes
Alex Tracy
31
1
60:00
Paul Bunyan Net Mailbag Comments
——————————————
Bob Scarpino – Ohio here again
Let's the Maverics and continue the winning steak
Go Green
Jim Molde – I don't agree with the call on the goal! Mankato guy hits Enright from the side, how is he pushed. Tom didn't argue to intensely so…. still can't stand the oley thing