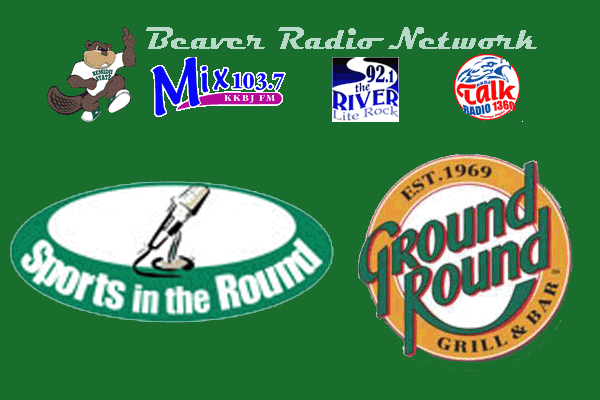 Sports in the Round is celebrating its tenth anniversary tonight. On the show, former host Shaun Micheals will be our guest, along with Bob Neilson (head football coach at UMD) and the Beaver Pride Athletes of the Week.
We will also be joined by a surprise guest…as voted on by the current hosts of the show.
We will also take part in the Ground Round's "Wing Eating Contest" at 6:30pm…with Kelly Schultz providing the play-by-play of the event.
Join us tonight for all you can eats wings…and Sports in the Round…from the Ground Round from 6pm – 8pm.