Beaver Baseball Drops Two To Northern State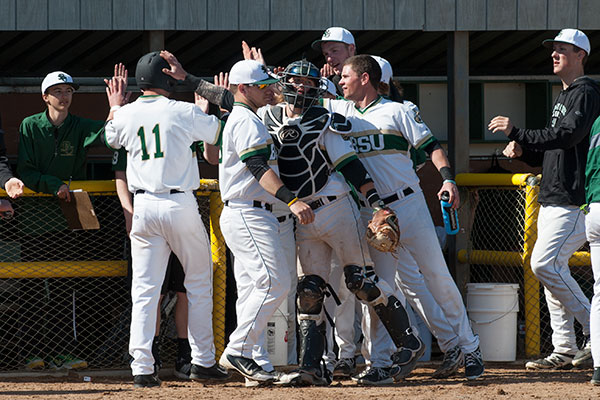 Bemidji State University baseball team opened its 2015 home season with a midweek doubleheader against Northern State University Tuesday. The Beavers dropped both games to the Wolves by scores of 4-3 and 10-2.
Bemidji State, now 7-18, 4-6 NSIC, will be back in action April 3-4 as it welcomes University of Concordia, St. Paul to the BSU Baseball Field for a four-game series. Friday and Saturday's doubleheaders are set to get underway at 12 p.m. (noon) with the second games to follow each day. The Wolves are now 9-12 overall and 3-7 in the NSIC.
Both doubleheaders this weekend will be broadcast on the Beaver Radio Network.
Game One – Listen Game One – Listen
Game Two – Listen Game Two – Listen