Beavers and Mavericks Set Records…Not All Good Ones!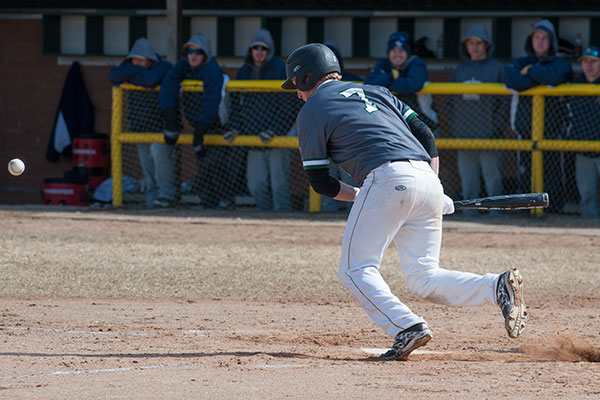 The Bemidji State University baseball team started a four-game doubleheader against No. 7 Minnesota State University, Mankato Saturday afternoon. The Beavers racked up a combined 27 hits, including five home runs and five doubles but dropped two as they fell in the duo by scores of 10-9 and 41-20.
Collin Eckman hit three home runs in game two against Minnesota State, including a three-run and a two-run home run. Eckman ended the game going 4-for-4 and added in seven RBI.
Both teams combined broke the NCAA Division II baseball record for the most hits in a game with 56 in game two, which was previously set in 1993 with 52 hits. Southern Indiana and St. Joseph's (Ind.) were the teams that previously held the combined hits record of 52 in a game. The teams are now second in combined runs scored in a game with 61 right behind St. Francis (Ill.) and Robert Morris (Ill.), which scored 71 in 1996.
How do you score TWENTY RUNS…and lose the game? How does a baseball game outscore a football game played by these same two schools? Will either team have any pitching left for tomorrow?
Listen to Game One
Listen to Game Two
Bemidji State, now 10-21, 7-9 NSIC, and Minnesota State will be back in action Sunday for its final doubleheader of the four game series. First pitch is set for 12 p.m. from BSU Baseball Field. The Mavericks improve to 21-4 overall and 11-3 in the NSIC. Both games Sunday will be broadcast on the Beaver Radio Network…on 1300 The Sports Fox.