Video – Beaver Fever Friday – Tyler Nelson – Baseball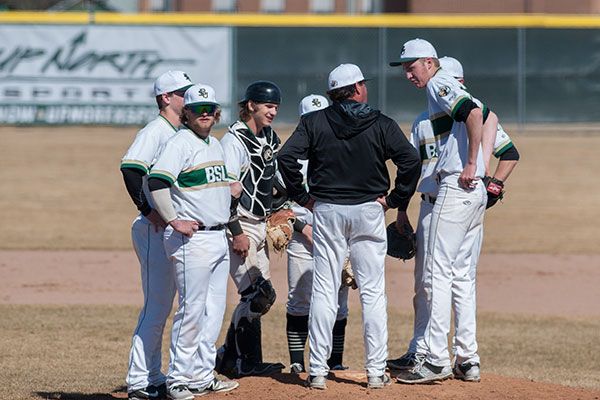 After a three week break from the 2016 season opener, the Bemidji State University baseball team will return to the field with a weekend series at Truman State University and William Jewell College March 4-6. The Beavers (0-4, 0-0 NSIC) will play two doubleheaders, at 12 p.m. and 2 p.m. against the Bulldogs (2-1, 0-0 GLVC) Friday at Truman Baseball Park and at 12 p.m. and 2 p.m. against the Cardinals (4-4, 0-0 GLVC) Saturday at Talley Baseball Stadium, before finishing the weekend with a single contest at 12 p.m. against the Cardinals Sunday.
Bemidji State was swept in a four-game series to open the 2016 season at Missouri Southern State University Feb. 12-14. BSU and pitcher Terry Hadden held the nationally ranked Lions to one run in the season opener, but were unable to get a body across home plate in a 1-0 loss.
Right fielder Tyler Nelson is on pace to total 25 triples this regular season. The program's single-season record is five by Dave Lampi during the 1991 season.