Video – Beaver Fever Friday – Nate Heisick – Baseball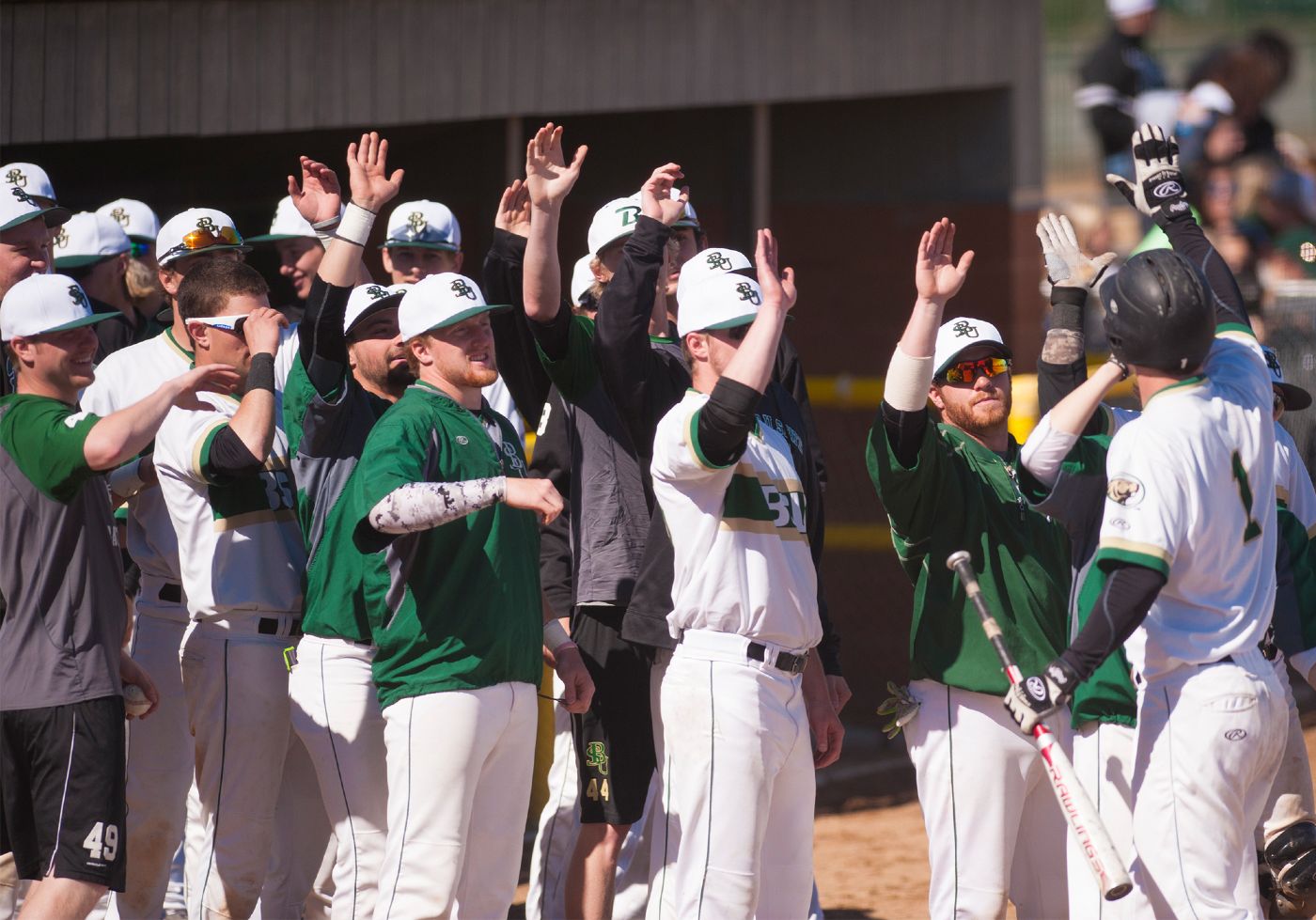 Freshman catcher Gunner Olszewski and the Bemidji State University baseball team offense powered their way to the first Northern Sun Intercollegiate Conference wins of the season with a two-game sweep over Northern State University. Olszewski finished with two of the Beavers' (5-21, 2-8 NSIC) four home runs on the day, including the game two go-ahead score in the ninth inning against the Wolves (11-9, 4-4 NSIC).
Game One: Beavers 9, Wolves 6
Bemidji State got ahead on the scoreboard early to begin the day, as left fielder Scott Litchy advanced to home on a passed ball after leading off the second inning with a walk. Northern State came back in the bottom of the third with a two-run home run to take its first lead of the day. The lead, though, didn't last long due to a five run fourth inning by the Beavers to take a 6-2 lead. Olszewski capped the final scoring in the inning with a two-run home run down the left field line.
A two-RBI double from Litchy and an RBI single by designated hitter Mason Cisneros kept Northern State's final runs of the day quiet in Bemidji State's first conference win.
Cisneros and Litchy each totaled three hits and two RBIs in the game. Four Beavers recorded one hit, including Olszewski's home run.
Starting pitcher Nate Heisick (3-3) made his first start of the season and earned the win throwing 5.0 innings with five strikeouts. He allowed four hits with no walks. Relief pitcher Logan Riedel finished the game throwing 2.0 innings and allowing two hits.
Bemidji State opens the 2016 home schedule April 9-10 as Winona State University enters BSU Baseball Field. The Beavers and Warriors face a four-game series with Saturday's doubleheader beginning at 1:30 p.m. and Sunday's at 12 p.m.